June Blog: Father's Day is Fast Approaching!
Father's Day is a time to celebrate the important guys in your life! From fathers, grandfathers, stepfathers, to uncles and pet-fathers, it's the perfect day to show some love with a gift or to treat the men who have made a lasting impact on your life. We have rounded up our top picks from Banbury Gateway to help you express your gratitude!
With the outdoor season just on the horizon, and Father's Day approaching – something from Mountain Warehouse is the perfect gift.
Here, they have all the outdoor equipment and clothes necessary for those who love nature! From water sports to cycling apparel, you can have them kitted out!
Or for those who are gearing up for camping season, they have you covered from tents and sleeping bags to portable BBQs and travel accessories! Check out what's available in-store today.
To make your father-figure feel like a star, this Father's Day – treat them to Superdrug's great range of gifts. From fragrances to personal care they have it all. How about keeping it classic with a wide range of aftershaves. He won't fail to use it time and time again!
If you want to try and update his old-fashioned ways, remember baby steps is all it takes! On this occasion, why not encourage him to swap his trusty 3-blade razer for a snazzy new electric one?
Or how about keeping his skincare on top form with Superdrug's own brand B by Superdrug. They have a wide range of products ranging from beard oils to charcoal face scrubs!
Looking for a quick-pit stop whilst shopping for Father's Day? Bringing your father figure on a shopping spree and getting tired? Sip-back, relax, and enjoy the sunshine at Costa Coffee!
Even better, why not try the brand-new 'tea-licious' FuzeTea Iced Teas? Choose from; Peach Hibiscus, Strawberry Mint or Lemon Ginger.
How about tantalising those tastebuds with their all-new Frappe and Iced-Latte ranges. Treat yourself or them with the all-new Tropical Mango Bubble Frappe, creamy Chocolate Fudge Brownie Frappe or their wide range of Iced Lattes.
With lots of choices to re-energise yourself, pop into Costa today!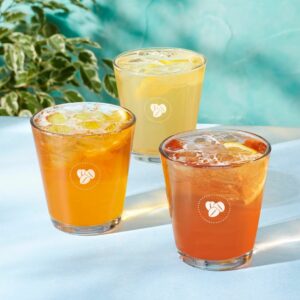 If none of those gifts sounds quite right for your trendy father figure, it is definitely worth popping over to Next. They have a fantastic variety of Father's Day gifts (ranging from clothing to fragrances to personalised gifts). Also, if the kids want to spend their pocket money and get who they call dad their own gift, Next also has a great selection of gifts for under £20!
That's all for now folks! We hope you enjoy spending time with your loved one this Father's Day!
Click here to view the full list of our stores. 
If you wish to receive similar content to this from Banbury Gateway via email please sign up for our newsletter here.